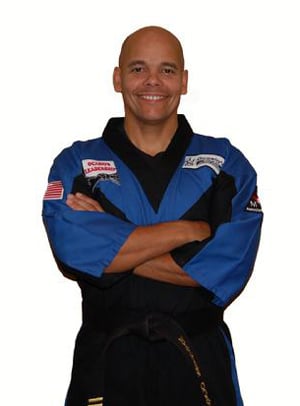 Kyoshi Ocasio
Senior Master Instructor
8th degree blackbelt
Favorite Quote:
"You have unlimited possibility, believe, act and achieve"
Inspirational Words to Students:
Your best is already inside you, just learn to tap into it.
Experience:
With over 46 years experience, our Kyoshi, Senior Master Herman Ocasio, is always upgrading and improving our curriculum. This modern, innovative approach is very exciting to learn. We blend some of the most effective and practical martial arts available. Kenpo Karate, Ju Jitsu, Grappling, Shaolin Kung Fu, Tae Kwon Do, Kickboxing, boxing, Kali/Escrima, Muay Thai, Jeet Kune Do are just a few of the arts that have influenced our dynamic curriculum.
Anthony Robbins Graduate

Mastery University

Unleash the Power Within

Date with Destiny

Heavy Hitters award (EFC international Martial Arts Convention)

Recipient of buisness of the Year (Haverhill Chamber of Commerce)

Recipient Business of the month (December 2013) Haverhill Chamber of Commerce

American Red Cross, Northeast Region, Recipient of the Community Hero award (March 20, 2014)