Beginner Self Defense Classes Enrolling In December
If you're looking for a Self-defense course that uses everyday situations and make you over and ready for defense. Adult Self Defense is the answer. Our certified instructors with the combine use of Thai kickboxing, Modern day self-defense, by combining boxing and classic martial arts moves with extreme cardio exercises, heavy bags, jump rope and more, we've created an intense Warrior Strong program that will help you build confidence shed fat and tone your body faster than anything else you've ever tried!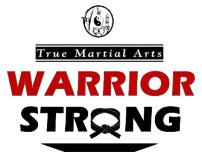 Ocasio's True Martial Arts Self Defense classes in Haverhill and Plaistow will make you look and feel brand new!
At Ocasio's True Martial Art's you will become warrior strong by having you burning as much as 800 calories with each class! After just a few classes, you'll begin to notice unbelievable results. And in no time, you'll be starting to feel more confident, discipline, have more energy and look fantastic Adult Self Defense offers a whole host of benefits beyond rapid weight loss and body toning. In fact, our classes promise to give you a complete mind and body makeover!
A GREAT FEELING AND GREAT SHAPE AT A BARGAIN PRICE!
Why should you put off having the self-defense and body you've always wanted? We can't think of any good reason! That's why we're making it easier than ever for you to get started right away with our Adult Self Defense classes.
But you won't want to wait. Complete the contact form on this page right now, and we'll send you everything you need to get started in Ocasio's True Martial Arts Adult Self Defense classes.
Our self defense program in Haverhill and Plaistow will make you look and feel brand new.


Benefits of Self Defense
Your self-confidence will skyrocket
You'll drop unwanted weight and effortlessly slide into your favorite clothes once again
You'll have a stunning body and eye-catching muscle tone you've always craved
You'll experience unwavering focus and razor-sharp concentration
You'll gain critical self-defense skills that could someday save your life
You'll shrug off daily stress
Our Self Defense Classes Are Located In