Beginner Adult Martial Arts Classes Enrolling In December
Adult Martial Arts THE FAST AND FUN WAY TO GET FIT AND FIRM.
Are you looking for the perfect workout that will help you look and feel great without boring you? Sure you can get a great workout at your local gym, but you'll lose interest quickly as you do the same exercises over and over again. But when you enroll in Mixed Martial Arts at Ocasio's True Martial Arts you won't be able to wait until your next class because you'll be having so much fun kicking, punching and chopping your way to a gorgeous, head-turning body!
Come see for yourself. We guarantee you'll become instantly addicted to the Adult Martial Arts classes at Ocasio's True Martial Arts! And that's no surprise to us. After all, our Adult Martial Arts workout will give you the chiseled body you've always wanted, but never dreamed you could achieve!
By combining classic moves and exercise from a variety of classic martial arts styles with a rigorous fitness and conditioning program, our Adult Martial Arts classes will ignite your fat-burning furnace, allowing you to effortlessly burn off unwanted weight as you strengthen every muscle in your body!
QUITE POSSIBLY THE BEST WORKOUT OF YOUR LIFE!
When you take Adult Martial Arts classes at Ocasio's True Martial Arts, you'll get an amazing workout for your body and your mind.
GREAT INSTRUCTORS FOR INCREDIBLE RESULTS
Each of the Black belt instructors at Ocasio's True Martial Arts has years of experience in teaching the martial arts. No matter what your age, we'll give you an incredible workout that will make you stronger healthier and full of energy, all while giving you valuable self-defense skills that could save your life!
EXPERIENCE Adult Martial Arts AND DISCOVER A BRAND-NEW YOU!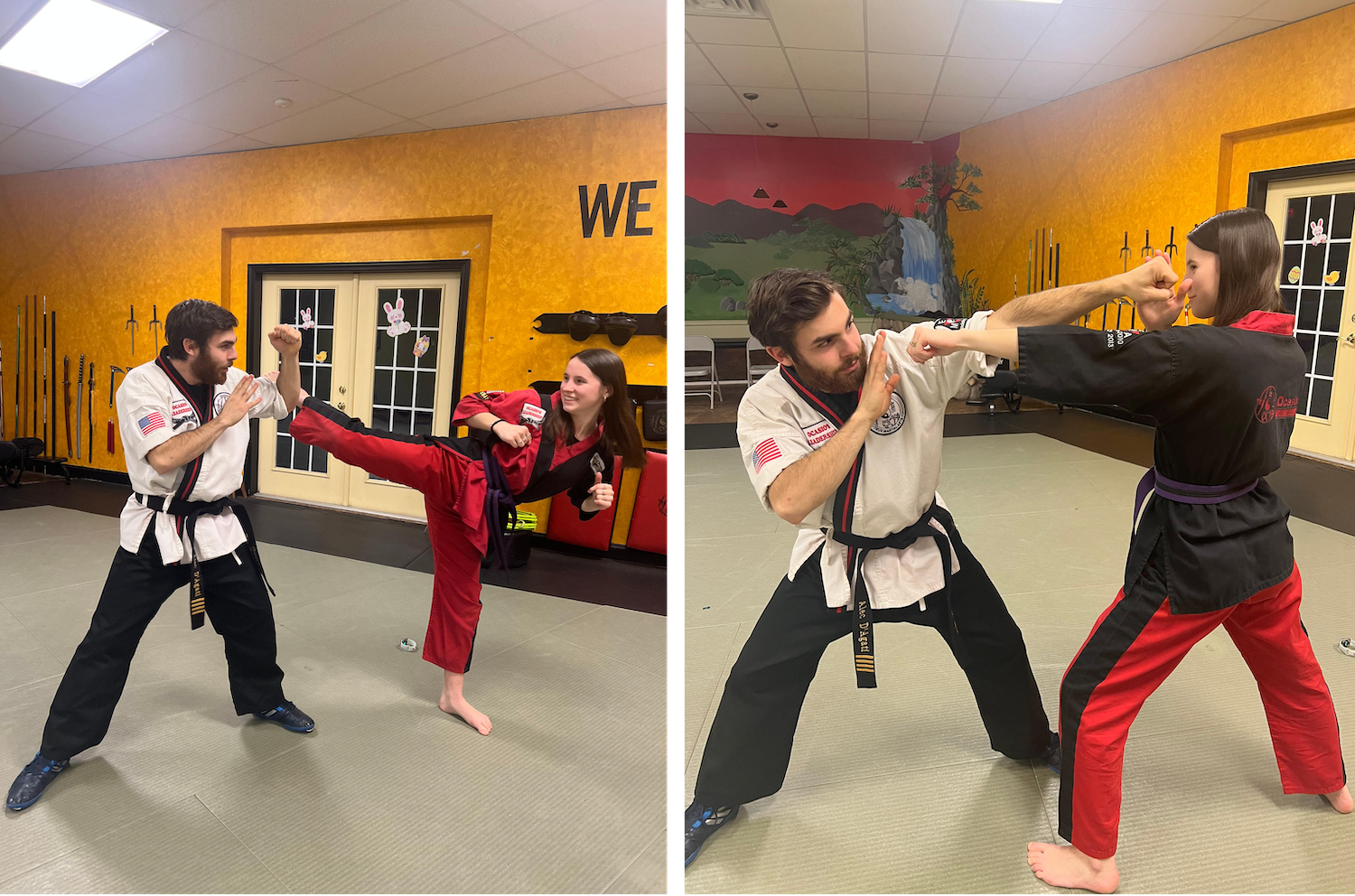 With everything that the Adult Martial Arts classes at Ocasio's True Martial Arts have to offer, from an amazing, entertaining workout that'll never get old, to a rock-solid body you won't want to wait to show off, there's no reason to wait!
And now, we're making it easier than ever to see if the Adult Martial Arts are for you! That's because we'll give you 3 private lessons for just $19! But it gets even better...When you register for our Adult Martial Arts classes before the end of the month, you'll qualify for our limited-time new member discounts when you decide to continue.
So don't wait! Get started today by completing the brief, no-obligation form on this page. We'll lock-in your discounted new-member rates and we'll send you everything you need to enjoy 3 private Adult Martial Arts classes for just $19 at Ocasio's True Martial Arts!
Benefits of Adult Martial Arts
The flexibility of an Olympic-Gold gymnast
Gorgeous, toned muscles from head-to-toe
Unbelievable self-confidence and self-esteem
A drastic reduction in day-to-day stress levels
Razor-sharp focus and unbreakable concentration
Iron-clad self-defense skills that will keep you safe in any situation
Our Adult Martial Arts Classes Are Located In