Beginner Kids Martial Arts Classes Enrolling In December
YOUR KIDS WILL GET A KICK OUT OF KARATE!
The kids Karate classes at Ocasio's True Martial Arts are the ideal introduction to the exciting world of Karate and self defense for kids!
Our amazing team of advanced-degree Black Belt professionals have been teaching kids Karate classes for years in a fun and safe setting kids love. As we teach your child all the exciting Karate moves that kids love, we'll be building your child's character, too, with centuries-old Karate values of honesty, integrity and respect.
What's more, your child will learn critical self-defense skills that no child in today's world should ever be without. From learning how to deal with bullies and handle peer pressure, to understanding what to do if ever faced with an uncomfortable situation or approached by a stranger, we'll give your child all the self-defense skills and the courage to use them whenever necessary.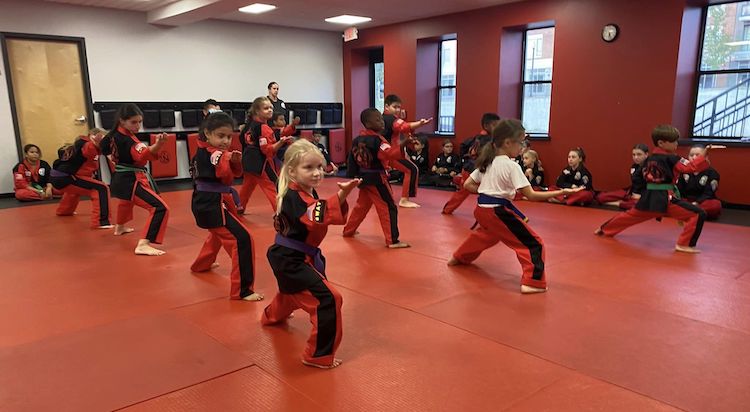 Ocasio's True Martial Arts Little Dragons Kids Martial Arts program is a great beginner's karate class for kids. This fast-paced program keeps your child engaged and offers dozens of benefits for your little one.
BRING OUT THE CHAMPION IN YOUR CHILD WITH KARATE CLASSES AT OCASIO'S
Whether your child is only three years old already in middle school, Ocasio's True Martial Arts Kids Martial Arts classes will give your child the life skills of a true champion! What parent doesn't want that for their child?
That's why we're making it easier than ever to get started! When you complete the brief, no-obligation form right here on this page, we'll give your child 3 private Karate lessons for just $19! And, if you decide you want your child to continue with kids Karate classes at Ocasio's True Martial Arts, you'll qualify for steep new-member discounts.
But don't delay! this exceptional offer is available only until the end of this month. So go ahead and complete the contact form on this page right now, and we'll send you everything you need to take advantage of this exceptional offer!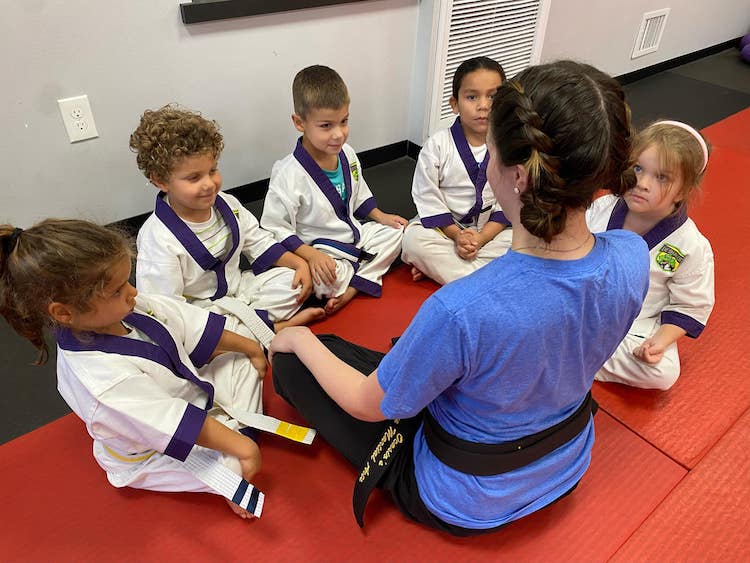 Benefits of Kids Martial Arts
A great way to get your child excited about physical fitness
Helps your child's listening skills
Improves your child's attention span and ability to concentrate
Develops your child's self-respect and teaches respect for others
Teaches stranger awareness and personal safety
Prepares your child for our Juniors Black Belt Achievment Program
An incredible workout that will improve your child's body and mind
The skills to identify, set and achieve goals
Positive reinforcement and the rewarding feeling that comes with each new belt level
Important leadership skills that will stay with your child throughout life
A huge boost to your child's self-confidence
Self-defense skills that will help your child get out of tough situations
Character-building exercises
Our Kids Martial Arts Classes Are Located In